The shift knob is one of the things in the car the driver comes in contact with most, and is also very visible. Replacing the boring stock shift knob is an important step in personalizing your car! Kurtz Kustomz" imports and sells Richbrook gear knobs that are compatible with the Focus's reverse lockout.
Model: Richbrook 'Emblem' Silver/Carbon Fiber
Price: 38.95
Time: 2 minutes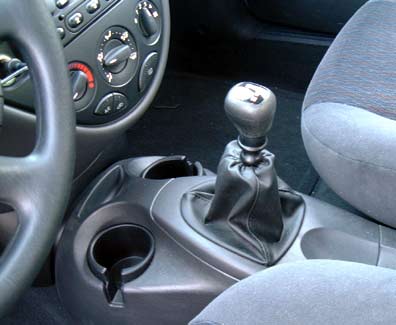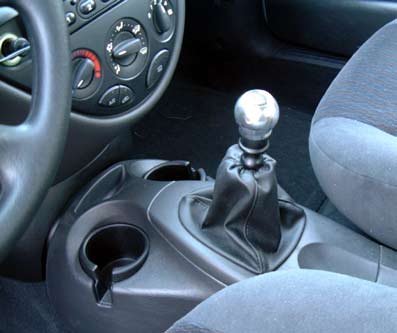 Before & After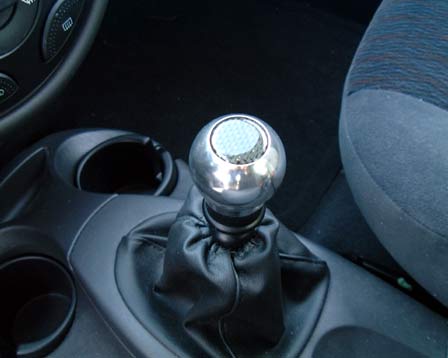 Real carbon fiber insert.
[BACK]
Updated 9/10/2001
© 2001 Josh Wardell