microDisplay
Tiny WiFi dash gauges for Tesla Model 3 and Model Y
Connects to a CANserver
Early DIY-er version*: $59 -order here-

*Lower introductory pricing because it's not yet super simple, requires ability to program via Arduino. Stay tuned for future phone app/web setup and a case in the future. You can help improve software on Github.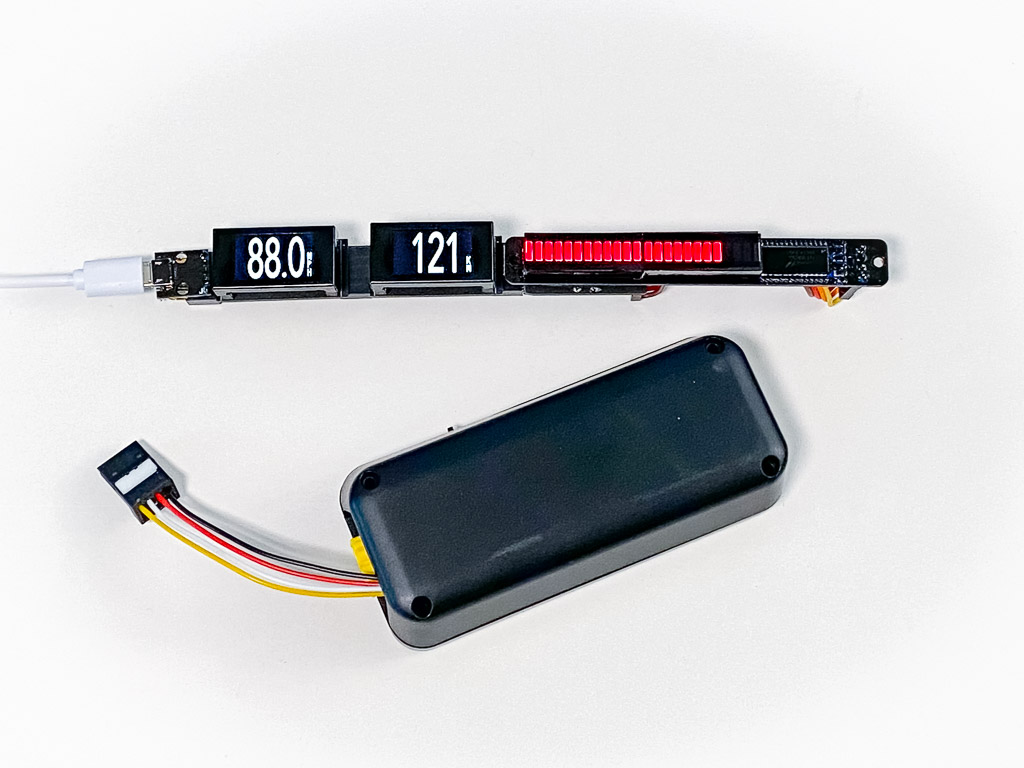 Tiny wireless data display
Designed to safely add inconspicuous gauges on your dashboard
A modular system plugs multiple displays, LEDs, and bargraphs together
Remotely configured and commanded by one or two CANservers
Only requires USB/5v power
Surprisingly readable digits
Other modes included text, scrolling graph, some graphics
16mm height fits inside Tesla Model 3 and Y air vent
3 unique displays x 2 servers
- Read the manual for details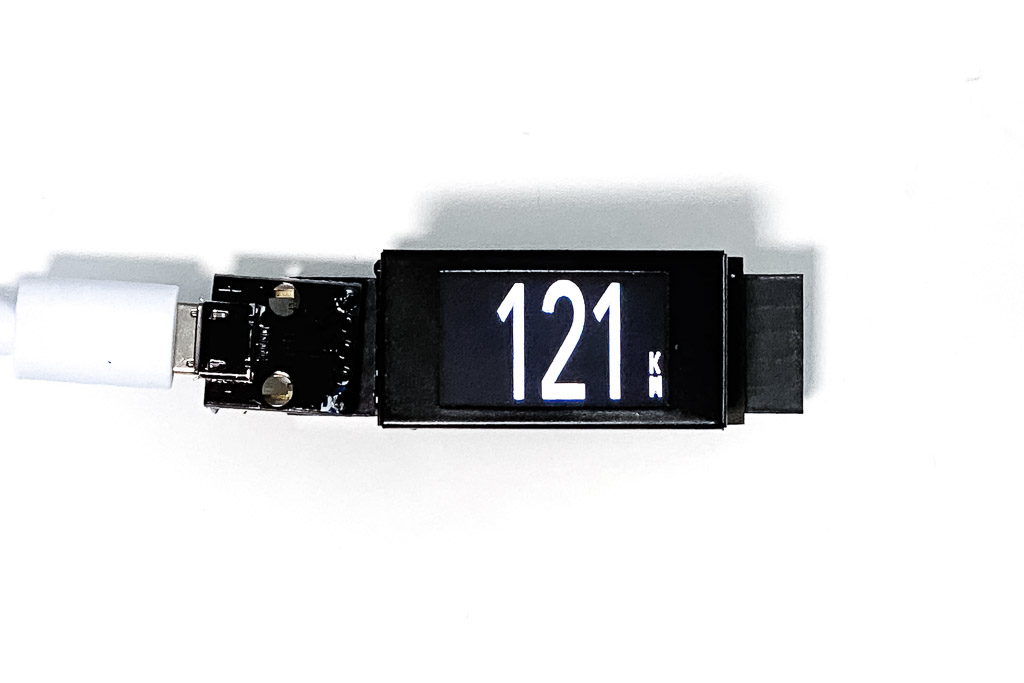 Options - Order here in the store
microDisplay + power connector + USB cable - $59
24-LED Bargraph - must specify left or right - $39
Left power with button and/or LED - $19
Right button and/or LED - $19
Coming soon - Alphanumeric LEDs, and a 12v accessory relay module
Example base configuration:
- One OBD powertrain CANserver plus one microDisplay - view one parameter on your dash - $150
My configuration: $433
OBD powertrain CANserver
Chassis CANserver
three microdisplays (battery power, motor torque, speed/blindspot)
two bargraphs (power and torque, or front vs rear power)
Blind spot LEDs
Notes on the future:
Most software improvements should occur on the CANserver which is Arduino programmable. The display should be feature complete and not need updates, but I may elect to swap if something pops up. Eventually perhaps it can all be updated by a fancy phone app or web page.
Command set and technical documentation is included on the CANserver Github.
Jumpers on the back set display and server number - leftmost for sever 2, right two set display #0-3.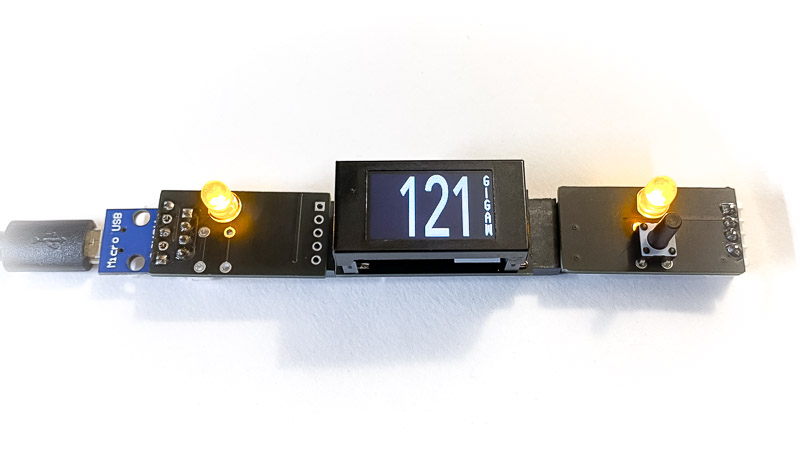 Walkthrough and setup:
7/29/2020