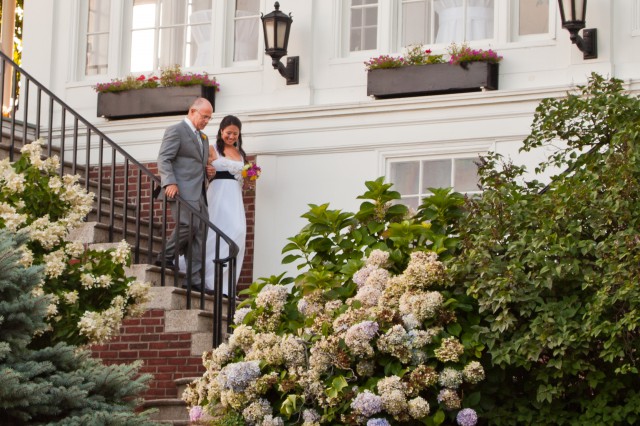 Anna and John got married last weekend at the Commandant's house in the Charlestown Navy Yard. Click to view my photos.
I always thought I would be too busy to bother taking photos at a wedding of a best friend, but I decided last minute to bring the camera along to capture some of the fun moments that are missed by the photographer and forgotten the next day. Despite being a spectacular fun time that seemed like it needed to keep going for five more hours, I had several opportunities to grab the camera and take a few quick shots. Most shots are with Olympus E-P1 and Voigtlander 50mm f1.5 lens, without flash. No video, but Craig did catch a small sample of the action!
…and now Abby has started posting the wonderful official photos on her blog!