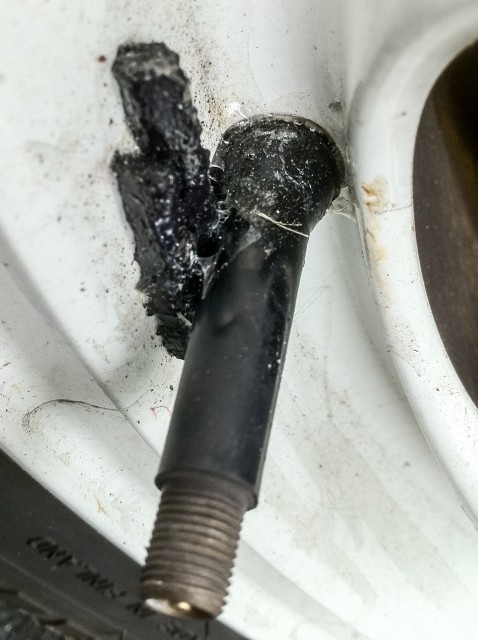 This week, I had my first flat tire on the road since high school. After some investigating, it wasn't actually the tire, but the valve stem, which had cracked and broken its seal from old age.
Sadly I was without spare tire or duct tape, but I managed to get back on the road thanks to my tire patch kit: I put some tire patches behind the stem to keep it from bending back into the position where it leaked, and doused it all with rubber cement. I avoided highways back home and swapped to my summer tires. Who need roadside assistance?
These were my trusty old 15″ Nokian Hakkapeliitta's that have been on my MINI every winter since 2005! Long past their usefulness as a snow tire (and not needed much over this mild winter), I was running them into the ground anyway, and avoiding installing my bent and wobbly summer wheels.
In a few months I'm going to need to address the situation. Do I spend the money to get my original X-lites straightened (A set of white OZ's would be cheaper)? Do I go with all-seasons instead of buying two sets? Run-flats? (No way!)