This summer I started smoking…meat, that is. Earlier this year I picked up an electric smoker
 which allows me to not only smoke but to slow-cook food at precise low temperatures. Being electric means just typing in the temperature and walking away for several hours (well, returning occasionally to reload wood chips and check meat temperature).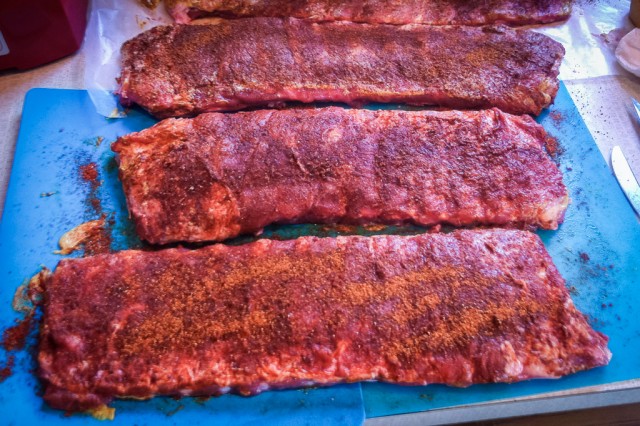 I started with ribs, which came out awesome. (I used some rub from Dinosaur BBQ and sauce from The Farm) I repeated ribs again but also threw in some other meats like pork tenderloin, before finishing them on the grill.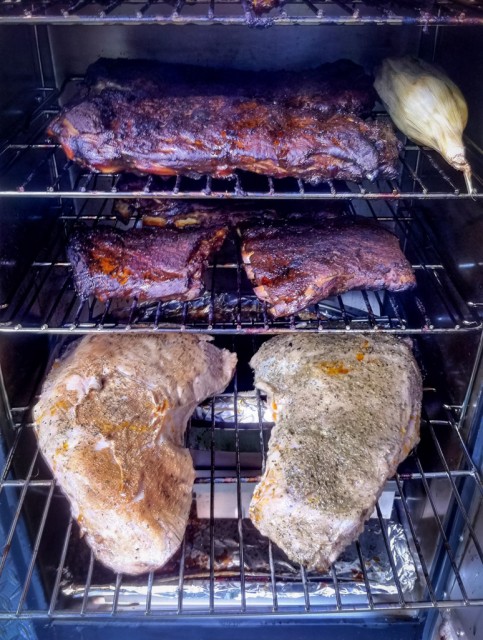 But my favorite was smoking a whole turkey for Thanksgiving! After the Farm offered such an amazing thing many years ago, I was determined to try it myself. The skin had some kick to it, but the smokey flavor permeated throughout all the meat. Great at the dinner table, but the flavor was even better matched in the cold turkey sandwiches that I ate for a week afterwards!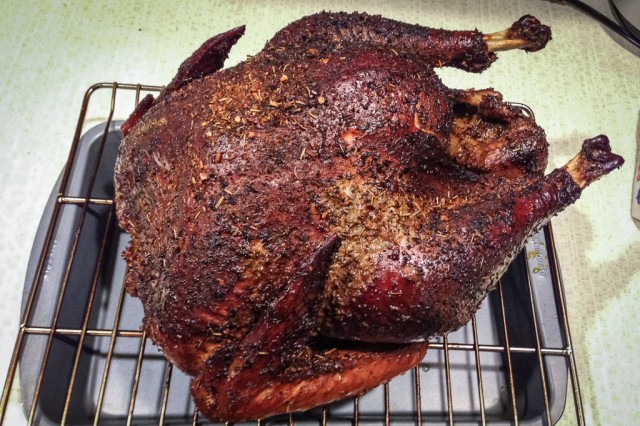 Sam also made her amazing roast turkey in the oven, so we had a feast for many days. Here are the two next to each other: