Old Trolley Line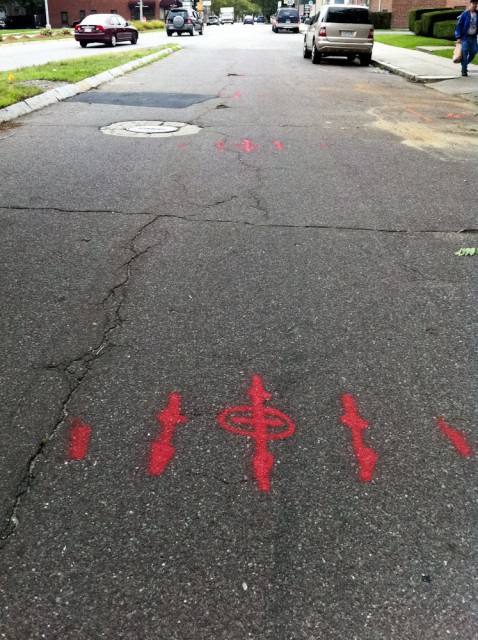 Last week I had a chat with the Dig Safe guy, who has been very busy on my street marking for all the construction as well as water main replacement. He pointed out that some of the markings were by the T, as shown above. They are only a few feet in front of our house, coming from the rotary and straight up the street. I thought I would do a little investigating to see why.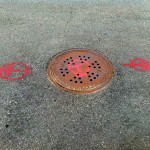 After some internet research, I discovered a trolley ran along my street. Horsedrawn when installed in 1885, but these wires have been around since the early 1900's when it was electrified, running from Sullivan Square to Malden. The trolleys ran until 1947 when it was converted to a "trackless trolley" electric bus in 1947. The overhead wires were pulled down in 1959 with the construction of I-93 and the giant rotary and street realignment. The trolley is now known as T bus route 101, which I ride quite often!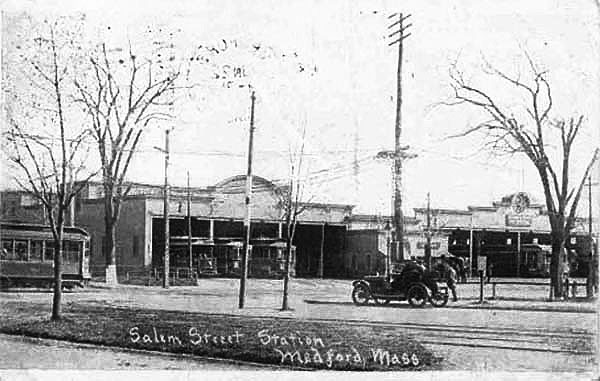 Thanks to Medford Historical Society and Medford Historical Commission.
Posted from Medford, Massachusetts, United States.
Posted August 9th, 2011 in
house
.