Archive for August 18th, 2010
The BMW is in for its first service—first oil change at 16800 mi, as well as new pads and rotors as mine were a little warped. In BMW of Peabody's extensive service bays, it sits next to a Ferrari. Thankfully there is a window above where I can watch. Also got to chat and catch up with Vinny and look on the almost-completed new building for MINI.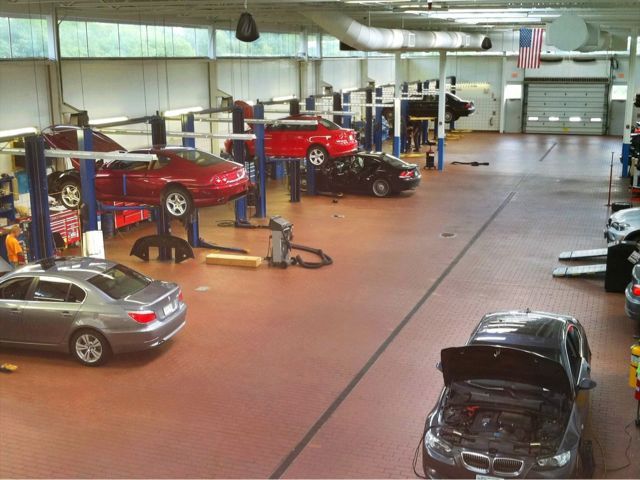 Now for the iPhone geek talk. This photo is actually twelve exposures. Using ClearCam's Enhanced mode, six shots are quickly taken and merged to reduce noise and increase resolution. I do this twice, exposing for dark and then for lift areas. I then use ProHDR to blend these two composite images to produce a result with the dynamic range and quality of a camera much larger than the iPhone.